On Thursday 11th July 2019. 10:00 till 16:15
St Peter's Church, Winterborne Came, Dorset, DT2 8NT
St George's Church, Portland, Reforne, Portland, Dorset, DT5 2JP
Historic Church Tours 2019 - Dorset Inspirations
As part of Church Conservation Trust, the tour will begin the day at St Peter's in Winterborne Came, described as the quintessential country squire's church. William Barnes was rector of this medieval church and is buried here. Step inside to see an interior refurnished in the 19th century. There will also be readings from William Barnes Dialect Poetry from members of the William Barnes Society.
After lunch the tour ends the day looking out to sea from the stunning headland of Portland. St. George's is one of Dorset's most magnificent 18th-century churches and at one time was the only parish church on the Isle of Portland. The church is the work of a local mason named Thomas Gilbert whose grandfather supplied the Portland stone used to build St. Paul's Cathedral. 
Please note that on all of our tours there is at the very at least a fair amount of walking, quite often over uneven and worn surfaces. They are not suitable for anyone with difficulties with everyday walking and stair-climbing.  In some cases coaches may not be able to park near the church and there may be walking over uneven land or tracks when approaching the church building. If you have any concerns please contact the Church Conservation Trust on 0800 206 1463 before booking.
CCT Member: £60.00
Non Member: £70.00
For more booking information visit Historic Church Tours 2019 - Dorset Inspirations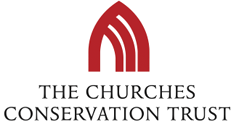 More events