Welcome to the William Barnes Society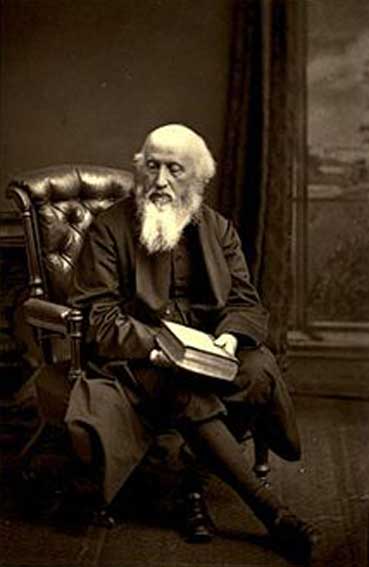 William Barnes is perhaps best known as the writer of Dorset dialect poetry through he published many poems in 'National English' as well. His Poetry was admired by Alfred, Lord Tennyson and is thought to have been influential in the writings of Gerard Manely Hopkins and Thomas Hardy.  Barnes' interest in dialect prompted him to become a profoundly learned philologist who had taught himself to read some sixty languages and published many papers defending his strength of native (i.e. Saxon) English against the incursions of French and Latin.
Barnes' interests were by no means confined to poetry and philology, however, He was a schoolmaster and subsequently, a clergyman by profession, deeply loved by his pupils and parishioners who took added delight in his humour and eccentricity.
Barnes loved such practical arts as engraving and wood turning; played a variety of instruments; helped to found the Dorset County Museum and the Dorset Natural History and Antiquarian Field Club; published school text books and addressed innumerable meetings.  The humour and pathos of his readings of his own dialect poetry delighted audiences in Dorset and beyond.  Thomas Hardy remarked of him "a more notable example of self-help has seldom been recorded", and on Barnes' death in 1886, declared that he was "the most interesting link between present and past forms of rural life that England possessed".
Celebrate his life and work with the William Barnes Society. Dorset Meetings are held throughout the year, with talks, poetry readings, recitals and other entertainments including excursions to places with special Barnes connections.
Society news latest