On Sunday 26th April 2020. 10:30 till 12:00
Due to the Coronavirus (COVID-19) situation. It is with regret that the William Barnes Society must announce that the decision has been to cancel this event
St Peter's Church, Winterborne Came, Dorset, DT2 8NT
Annual Service of Remembrance of William Barnes
Willam Barnes Society annual church service of remembrance and thanksgiving at St. Peter's Church, Winterborne Came, near Dorchester. During the service dialect poetry readings will be read and after the service wreath laying at William Barnes and and his daughter Laura grave.
All are welcome to this morning service
For further information please contact the secretary via the contact page....
Collection in aid of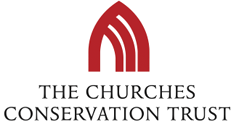 More events
Dorset Dialect
Society events