The People's Poet by Alan Chedzoy
Born the child of an agricultural labourer in Dorset's Blackmore Vale, by self-education William Barnes (1801-1886) rose to be a lawyer's clerk, a schoolmaster, a much-loved clergyman, and a scholar who could read over seventy languages. He also became the finest example of an English poet writing in a rural dialect.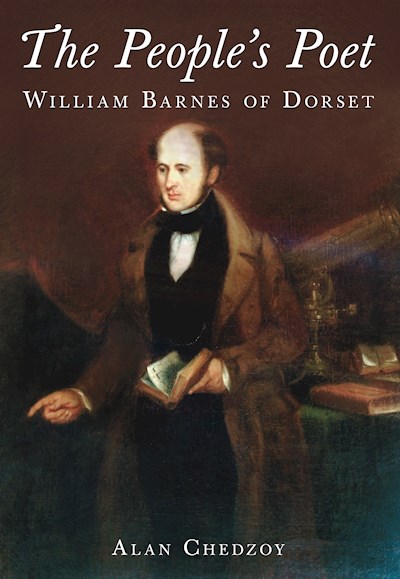 In this book, Alan Chedzoy shows how, uniquely, he presented the lives of pre-industrial rural people in their own language. He also recounts how Barnes' linguistic studies enabled him to defend the controversial notion that the dialect of the labouring people of Wessex was the purest form of English.
Serving both as an anthology and an account of how the poems came to be written, this biography is essential reading for anyone who wants to discover more about the man who, in an obituary, Thomas Hardy described as 'probably the most interesting link between present and past life that England possessed'.
'A tour de force. Beautifully written - beautifully evocative of a bygone Dorset - and a thoroughly compelling portrait of one of the most interesting poets of the nineteenth century' - Minette Walters.

'This new book reveals beneath the surface of supposedly idyllic rural nostalgia, a story of the most impressive intellectual originality, vigour and tenacity' - Robert Giddings, "Tribune".

'A fascinating reassessment of a distinguished Victorian, a man who became a poet of national, not just of Dorset, significance' - Chris Wrigley, Professor of Modern British History, Nottingham University.

'An invaluable introduction to the poetry for those previously unfamiliar with Barnes' works' - Tony Fincham, "Thomas Hardy Journal".
More news
Dorset Dialect
"Stratcher / spreader"
A stick to keep out the traces from the horses' legs
Society events