William Barnes Gallery at Dorset County Museum is now open
By Marion Tait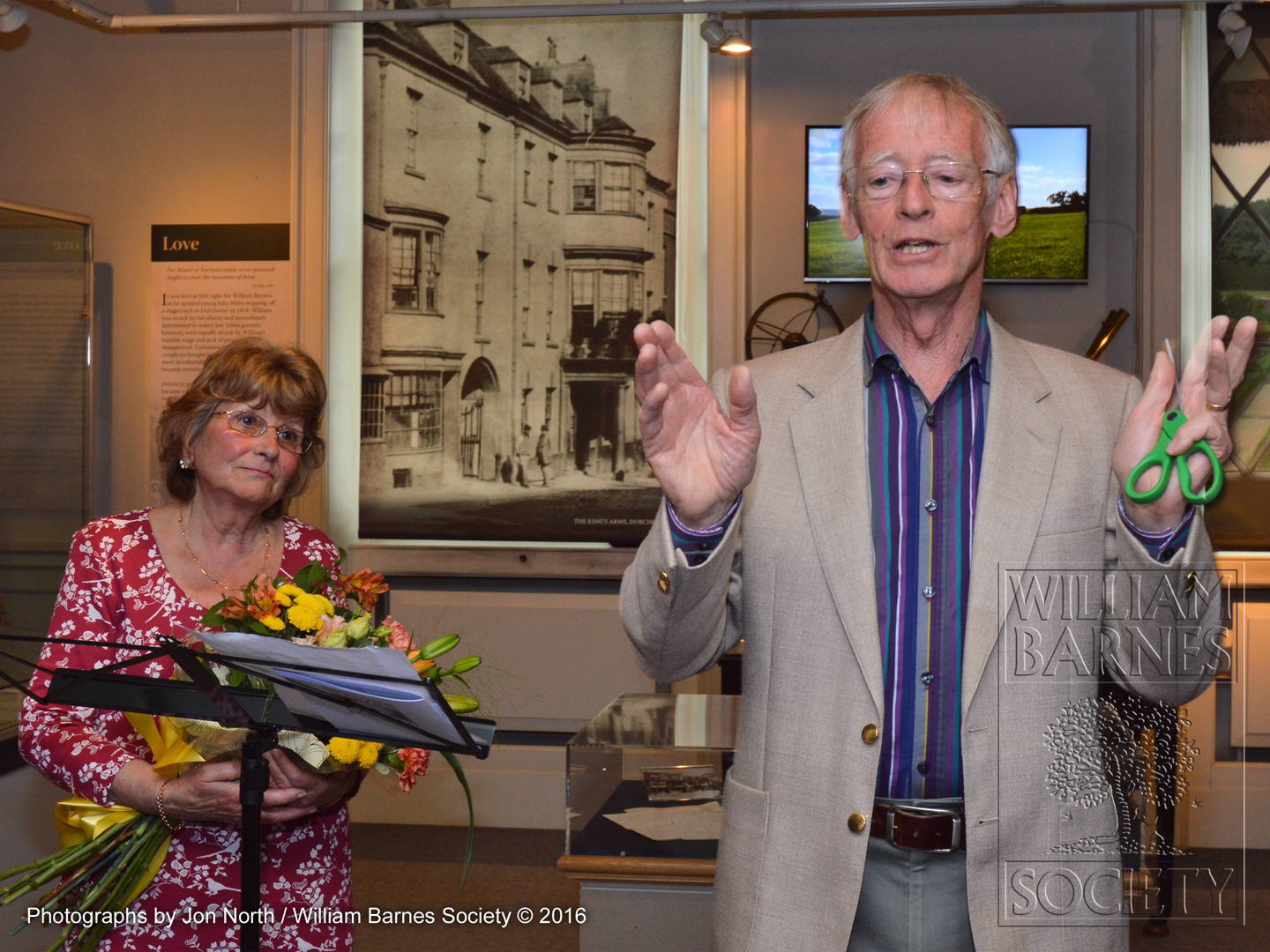 The long awaited refurbished William Barnes Gallery has now opened.
For the last two years Marion Tait, Honorary Curator of the William Barnes Collection and secretary of the William Barnes Society, has been committed to raising the profile of the Dorset Dialect poet and organising fund-raising for the refurbishment.
All events were supported by the William Barnes Society in particular, Brian Caddy, Tim Laycock, Devina Symes, John Blackmore and Andy Worth. Without the support from the Society and financial input from sponsors, local businesses and traders the refurbishment would not have happened.
Marion's vision was to be a story simply told to captivate the interest of the younger generation and introduce people to William Barnes.
The journey would take you from his humble beginnings in a small cob cottage kitchen with open fire, flag stones, stock pot and bread oven to the rich legacy Barnes left including poetry, published books and music. In addition a school-room which visitors can enjoy and where lessons can take place. This would have thrilled Barnes as he firmly believed in education for all.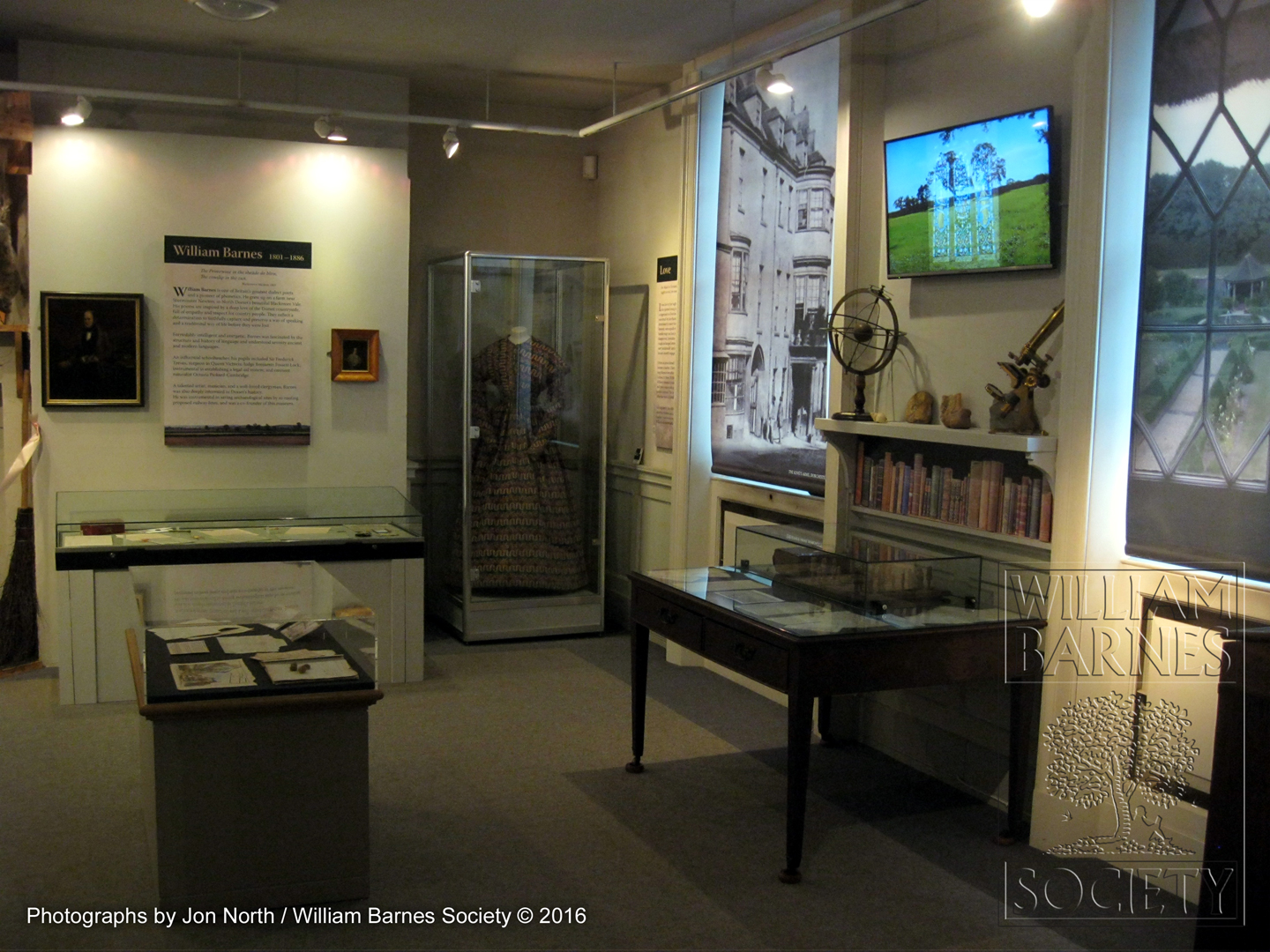 This vision has been achieved thanks to so many wonderful people including staff, volunteers, family and friends who joined the campaign to bring Julia and William Barnes to life.
 Creating of the scenery by the Museum Maintenance team: Ken, Pete and Nathan who worked tirelessly and overcame obstacles to complete the project on time; Helen and Lucy for help with Julia's dress; Felicity, Maureen and Sonja for their finds in Social History; Kath for buying the school-desks on Ebay and collecting them for me; Jenny and Helen for their expertise in helping to arrange the gallery; George, Mark and Jonathan North for the wonderful photographs and graphics throughout the gallery; Andy Worth for the superb audio/visual sequencing; Barnes' Team Sue, Jenny and Marjorie for children's costumes in gallery and all fund-raising events. To all who played such an important part in putting this fantastic exhibition together, a huge thank you. To Jon Murden for having faith in me and allowing me to make my vision become reality.
For more information about the Dorset County Museum visit www.dorsetcountymuseum.org
More news