Stock Gaylard Oak Fair 2017
By Marion Tait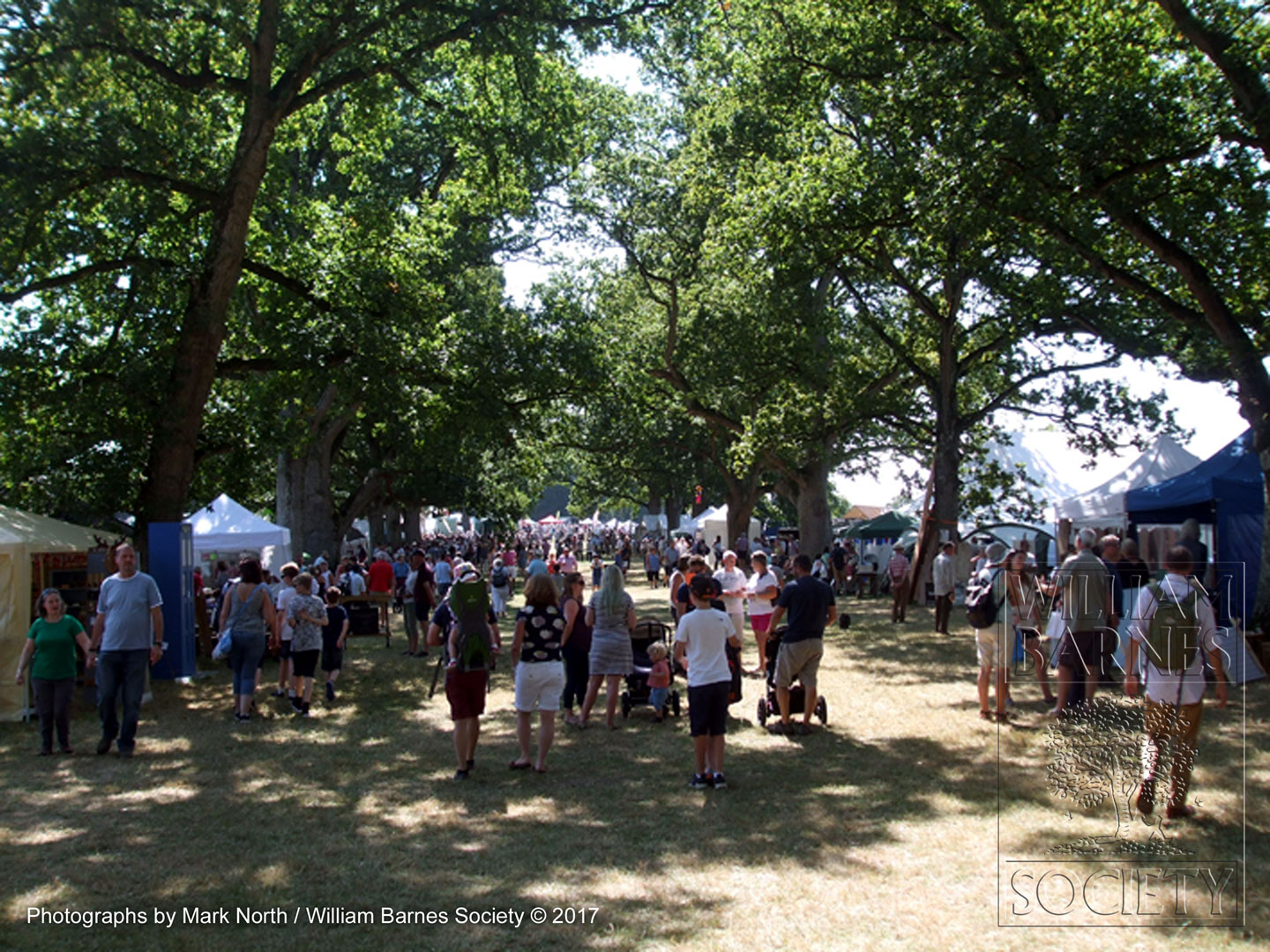 Once again Members of the William Barnes Society were invited on August 27th to The Stock Gaylard Oak Fair. for the special event celebrating woodcraft, timber, conservation and the countryside.
Over 200 exhibitors took part and events in the arena included The Heavy Horse Logger Team, Falconry which involved a variety of birds of prey that performed amazing displays, Archery and demonstrations of axe throwing. Also, for the younger generation tree climbing and zip wires to try.
 A group of members from the William Barnes Society gave two performances of poetry readings at midday and 3:30pm in St Barnabas church.
Barnes dialect poetry fits so beautifully into the settings as he so loved the countryside of the Blackmore Vale. He loved the trees, in particular the oak tree of which he wrote so fondly, 'The Girt Woak Tree That's In The Dell'
The poems had been carefully chosen by Brian Caddy, Chairman of the Society who also gave a short introduction to the Dorset Poet, William Barnes.
 The following includes names of the Readers and titles of poems which were presented.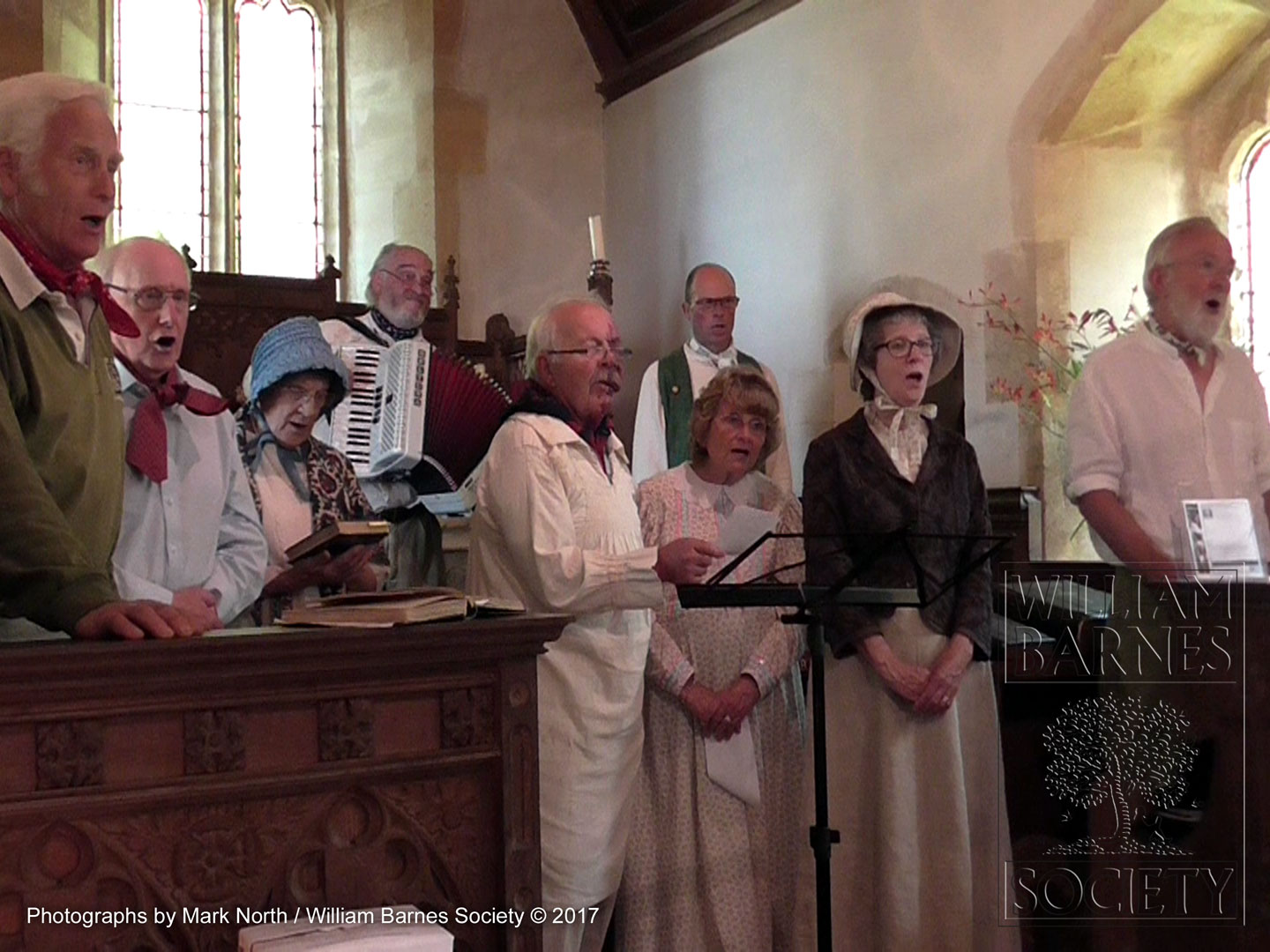 Brian Caddy, Young Rhymer Snubbed, The Girt Woak Tree that's in the Dell.
Keith Hooper, The Shepherd o' the Farm, The Settle and the Girt Wood Vire.
Rod Drew, The Beam in Grenley Church, The Wold Waggon.
Devina Symes, Uncle and Aunt, Zunday.
Charles Buckler, Lydlinch Bells, Pentridge by the River.
Dave Burbidge, Woak were good enough woonce, Vellen O the tree.
Marion Tait, Solace of the Fields, Rustic Childhood.
Brian Button, Trees be company.
Anne Button, Evenin the Village.
Anne and Brian Button, A Bit o' Sly Coorten
Brian Caddy and Charles Buckler, The Common a took in.
Brian Caddy and Rod Drew, The Vearies.
All Readers, Praise o Do'set
- Linden Lea, Sung by everyone, accompanied by Dave Burbidge on the accordion.
Both Poetry sessions had been well attended and greatly appreciated.
The weather had been beautiful with a blue sky, wall to wall sunshine and temperatures of up to 30 degrees. A day we all enjoyed immensely and one that would have made William Barnes proud.
More news