William Barnes Poems of the Seasons Postcards
Ref: WB00003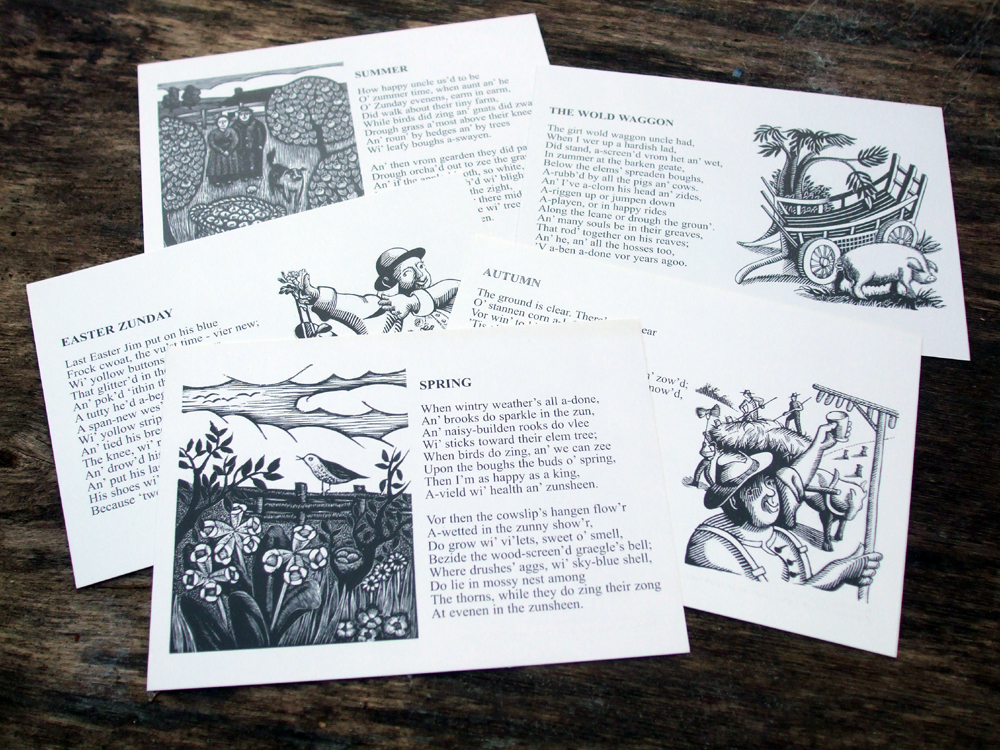 Pack of 5 Postcards with envelopes.
Each card is beautifully illustrated with a dialect poem by William Barnes: Spring, Summer, Autumn, Winter, The Wold Waggon
Standard inc P&P - £6
Overseas inc P&P - £8
  How to order will be coming soon. For more enquiries about this product contact us here
See also
Dorset Dialect
"Staddle / staddling"
Stuff to make a staddle
Society events